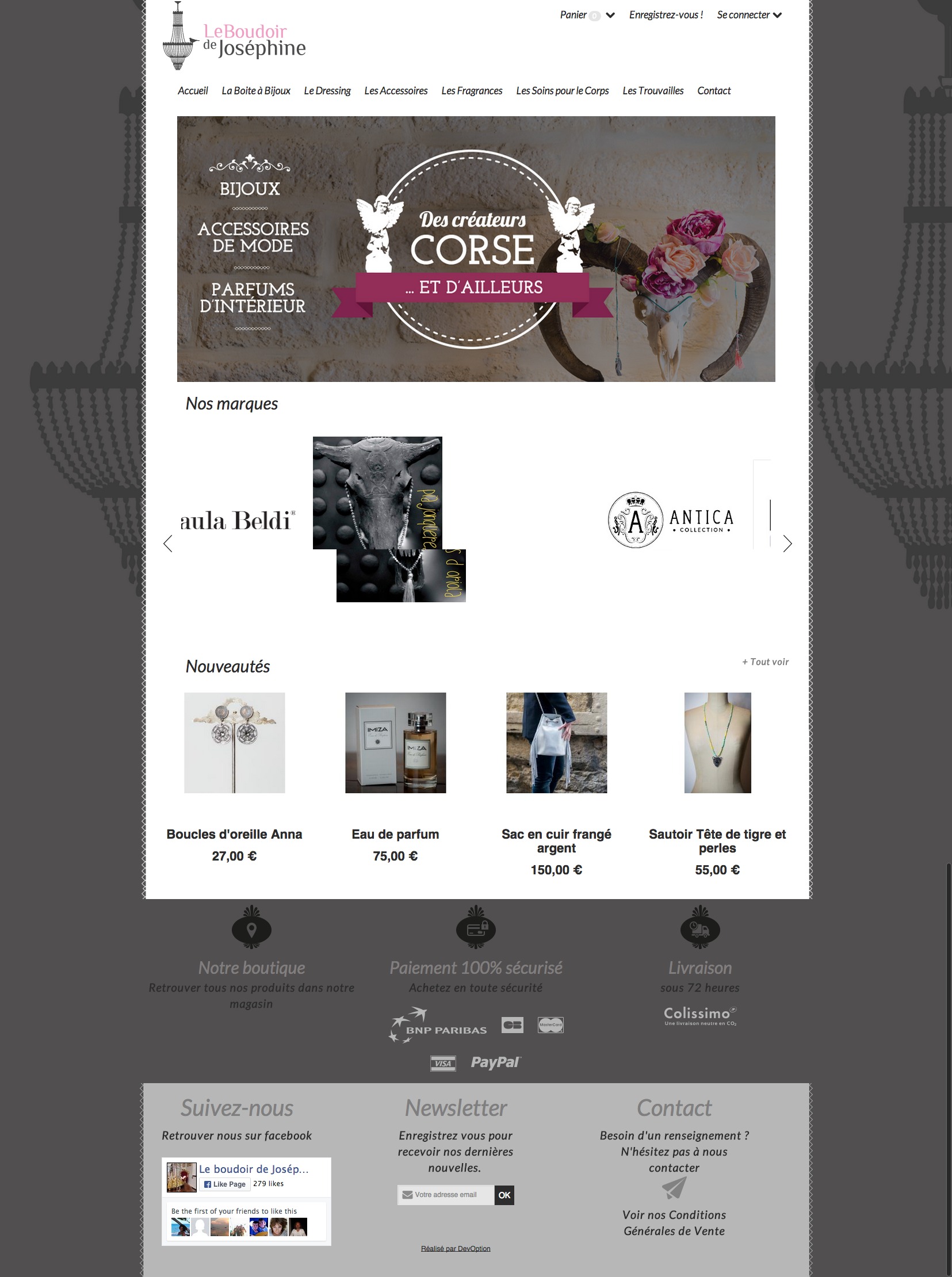 Le Boudoir de Joséphine
Le boudoir de Joséphine is a fun shop which revisits the spirit of Corsica playfully turning the strong cultural heritage of this land of contrast and paradox.
A land that never leaves him indifferent traveler to the point that we would like still wearable.
Corsica for inspiration, and we chose a range of glamorous island creators and staggered to all nostalgic of their island, orphans vacationers August and fashion victims in need of innovations.
Visit this site